Tornado Server: Solutions
Podmatcher.com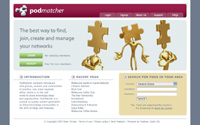 As a business in the networking and collaboration space, we needed a system that could manage, create and find networks. Enter Podmatcher.com. Tornado Server was the original choice because of price and its potential to be a RAD (Rapid Application Development) tool, which indeed it was. Aside from delivering the goods from that perspective, its performance on what was only a standard ADSL link off a PIII box is astounding. We were planning (originally) to rebuild it on a more industrial strength platform when we went into production, but having seen what it can do, why bother? We're very happy with our choice, and the level of support from the Puakma team.
Self-Service Application for Time Recording

AHB Electronic GmbH in Germany developed their time recording application using Puakma Tornado Server. More and more customers asked for a web-based application as a complement to the existing Domino/Notes-based self-service application. In search for a development environment that matched Domino's rapid application development tools, Tornado Server was choosen. After about 6 months of development, AHB came up with "AHB Zeitkonto für Web" (AHB Time Account for Web): A full featured self-service application including workflow capabilities. Expectations were compeltely fulfilled: easy development model for the programmer, quick and easy deployment (both server and application), small footprint, 100% java, near zero administration. Excellent support helped AHB to deliver the application on time and on budget.
24x7x364: In mining, uptime is critical

Everything in the mining industry is huge. From the equipment to the scale of works it's all on a massive scale. This mining contractor chose Tornado Server to deliver to some tough specifications. All day, every day, 364 days a year Tornado server crunches through the mountain of mining data to produce realtime reports and accurate data on mine productivity.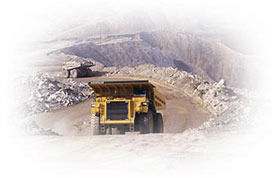 Mines are typically in some remote tough country and the built-in features of Tornado server make it perfect for dealing with the environment. Tornado's content compression seamlessly compresses data before transferring it over the slow satellite links, making the application perform like it was in the next room.
Tornado has never missed a beat, when stability counts - count on Tornado.
Consulting and Tornado Server
Here at webWise, consulting and working with customers makes up a huge part of what we do. We're based in Sydney, Australia but have customers all over the world. Tornado Server makes maintaining and upgrading our customer's applications very easy.

All the server management tools are either web browser based or using SOAP web services. This means everything works over HTTP on port 80; through firewalls and across the globe. We can upgrade a server 2000km away in 20 seconds, all without leaving the comfort of our office. This results in fast support for our customers and a drastic reduction in support costs since there are no more plane flights and hours of server outage.
Using the Vortex IDE, we are able to make changes to applications anywhere, very quickly. Those times when you don't have the full development environment handy we can connect up using the browser-based web design application and make simple changes using only a web browser.